At Elpizo, we offer classes, seminars, training meetings, and more, appropriate for your community gathering, place of worship, or your workplace. Read through some of the options we regularly offer below.
Table 4 Two: Marriage School
Marriage is a school we never graduate from yet it gives the certificates before the lessons begin. Table4Two is offering a special rate for our acclaimed marriage school classes. Use the keys we will teach to enhance, build, and enrich the successful marriage you envisioned when you said I Do.
Stop running on empty, pull in at the marriage school and fill up on high-octane love fuel. Let us help you maintain, and achieve your successful marriage and get an upgrade to that certificate.
Are you looking for time-effective practical hands-on teaching on Anger Management?
Court or work mandated?
Relationship issues?
Personal development?
Learn to resolve your conflicts effectively and powerfully with the right tools. Elpizo delivers a 1-day intensive anger management class which will teach you how to:
Understand the root of your anger
Identify triggers
Utilize effective strategies
Learn about virtues like forgiveness, empathy, etc.
View Upcoming Anger Management Sessions
The course aims to enable participants to develop an understanding of pastoral care from a Christian perspective and become more effective in relating to and caring for the people and communities around them.
Who is the course for?
those who see themselves helping others informally in their daily relationships and who desire to learn more about pastoral care generally without being part of a pastoral care team
those who may be members of a pastoral care team and who desire to learn more about pastoral care in order to help others both informally and formally
those in church leadership or who have specific church roles and who desire to develop their awareness of pastoral care to support those for whom they have responsibility
those who wish to help others in specific community and workplace settings and desire to learn more about pastoral care in outreach and mission
those who desire to explore a call to pastoral care
Power of Positive Parenting (PPP)
Parenting is a gift, and so being prepared and knowledgeable about "how to" will certainly set you up for an easier journey in many ways. This course provides practical solutions to help strengthen and grow your family, where there's some semblance of peace, joy, and happiness. This training helps you to strengthen your family through:
Understanding child development in the context
Understanding parental styles and parental roles
Understanding parenting in the Canadian context
Understanding discipline vs punishment
Addressing parent/child conflict
Minimize risk of harm to children and youth
Support parents in their roles to minimize abuse and neglect
Provide parenting skills
Managing your Mental Health
Finding your Healthy Balance
Building mindful practices
Cultivating self-compassion
Developing self-care plans
Happiness in the Workplace
Tips on how to build positive relationships in the workplace
How to cultivate a work culture that increases employee mental health and productivity.
How to increase happiness and meaning in the workplace.
Building healthy and meaningful relationships within families
Building healthy and meaningful relationships within families
Tips on how to connect with your evolving teen
Setting healthy boundaries with family members
How to care for the needs of family members with mental health issues
Our Featured Event Series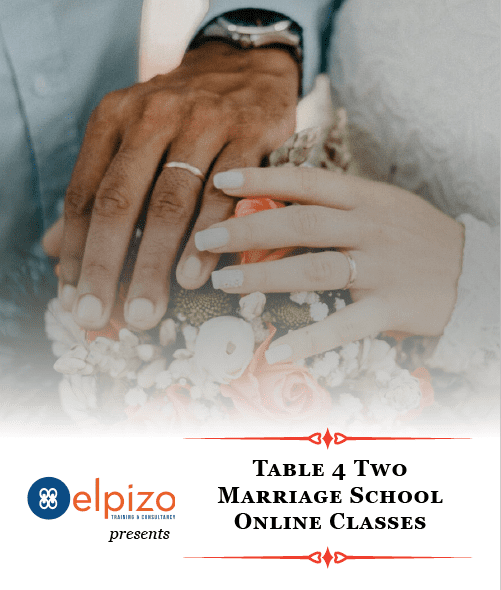 Table 4 Two: Marriage School Online Classes
Every Monday from June 1st to August 17th, 7:00 – 8:30 EDT
Attend one or attend them all!
Pastor Dexter Smith
Elpizo Training & Consultancy are non-judgmental and professional trainers who provide invaluable resources and methods to end painful life cycles, and to assist individuals to flourish, physically, emotionally, and spiritually. I would highly recommend them to every church and anyone who needs rest and reset.
Dr. James Antwi, FCMI
During the two trainings, the facilitators exhibited high levels of professionalism and outstanding delivery of training contents using experiential learning techniques and quality teaching and learning materials. Most importantly, the approach adopted by the facilitators encouraged team engagements, inclusivity and high levels of participation. Facilitators provided excellent reviews of events and clarity of methods.  At the end of the training sessions, participants felt challenged and motivated to transfer knowledge acquired into practice. The outcomes of these trainings have been enormous with beneficiaries better positioned to deliver in their roles than before.
Steve V.
Elpizo Training & Consultancy came to our fire station and trained us on recognizing the impact of Post-Traumatic Stress Disorder. The trainers were patient and engaging. They answered all of our questions and by the end of the training, we all felt empowered and had the resources for moving forward.
Minerva S G
I have been blessed to have experienced Ruth and Elvis' facilitation skills on several occasions with different groups both large and small and have been amazed at their abilities to bring us along, engage our input, tie a multitude of complexities together, and enable great outcomes. Their skills and sensitivity, and abilities to carefully attune to the various group dynamics are clear in every training session. As trainers and facilitators, they are skilled operators. I would highly recommend Elpizo for your training needs.
Vanessa V.
I have had the honour of working with Elpizo Training & Consultancy for 6 years as they've helped build and facilitate programming within Maplehurst Correctional Facility.  The participants in these courses rush to join the sessions when the facilitators from Elpizo arrive. The facilitators have the ability to capture the audience's attention while hearing each individual's needs. They truly are exceptional trainers.
want to know

more?
Take a look at our shop page to view and register for our current seminars.
If you would rather have something specialized for your needs, please feel free to contact us.